<!This is the particular table that fixes the Internet Explorer bug!>
Currently In Stock
We regularly build chairs with the purpose of selling them locally in mind. We'll post them up here once they are in progress, and include pictures of finished ones, ready to go. If you see something you like, we have no qualms at all about selling it to you instead! Even if you're merely considering, you should get in contact with us to ask us to, for example, hold onto it for an agreed length of time while you ready yourself to purchase it. Please keep in mind that we are a business, though, and that length must be fairly short. We simply don't have the room to keep around finished chairs for long periods of time, as they act as clutter and prevent us from completing more.
A very nice perk about purchasing an in-stock chair as opposed to custom ordering one is the price and speed: We build these chairs with the intent of making a quick sale on what is currently available, so every one of them is one "lucky find" after another, and thusly discounted a good amount that would normally go to the cause of locating a specifically requested chair. Because they are currently in our hands, we also don't have to spend time looking for them- that already happened, so you don't have to wait.
It should be noted that some of the pictures on this page are crummy, as they're only work-in-progress shots. When finished, the chairs shown here will also be archived in the gallery section with much more high-quality photos, and the best shots will appear as expandable thumbnails on this page.
Circa 2000 Volvo S70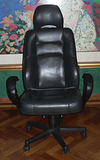 New tilting base

Armrests

Adjustable height

Adjustable backrest angle

Fixed headrest

Covered base

Leather
---
$470
Circa 1988 Peugeot 505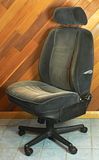 Used tilting base

Adjustable height

Adjustable backrest angle

Adjustable lumbar

Four-way adjustable headrest

Covered base

Velour
---
$520
Circa 1990 Buick LeSabre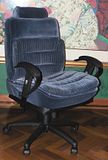 New tilting base

Armrests

Adjustable height

Adjustable backrest angle

Adjustable headrest

Covered base

Velour
---
$430
Circa 1980 Acura Legend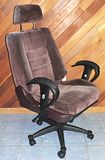 New tilting base

Armrests

Adjustable height

Adjustable backrest angle

Four-way adjustable headrest

Covered base

Velour
---
$420

Circa 1988 Volvo 740
1986 Chrysler Fifth Avenue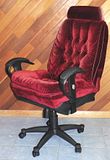 New tilting base

Armrests

Adjustable height

Adjustable backrest angle

Two-way adjustable headrest

Covered base

Velour
---
$420
Circa 1985 Honda Accord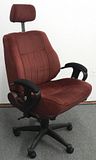 New tilting base

Armrests

Adjustable height

Adjustable backrest angle

Two-way adjustable headrest

Covered base

Velour
---
$430
Circa 1986 Volvo 740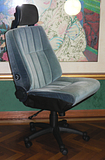 New tilting base

Adjustable height

Adjustable backrest angle

Fixed headrest

Covered base

Velour
---
$430
Works in Progress
Circa 1985 Maserati Biturbo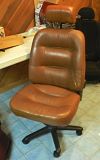 Used non-tilting base

Adjustable height

Adjustable backrest angle

Two-way adjustable headrest

Covered base

Leather
---
$850
Circa 1985 Nissan Stanza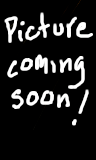 New tilting base

Armrests

Adjustable height

Adjustable backrest angle

Adjustable lumbar

Adjustable lower cushion tilt

Adjustable headrest

Covered base

Velour
---
$450
Circa 1992 Volvo 240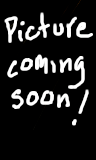 New tilting base

Armrests

Adjustable height

Adjustable lumbar

Adjustable backrest angle

Fixed headrest

Covered base

Cloth
---
$470
Soon to be Built

Circa 1980 Mercedes W123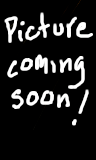 New tilting base

Armrests

Adjustable height

Adjustable backrest angle

Four-way adjustable headrest

Covered base

Vinyl
---
Circa 1997 BMW 318i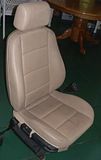 New tilting base

Armrests

Adjustable height

Adjustable backrest angle

Four-way adjustable headrest

Covered base

Vinyl
---
Circa 1996 Volvo 850
(taupe)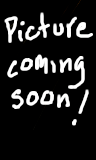 New tilting base

Armrests

Adjustable height

Adjustable backrest angle

Adjustable lumbar

Fixed headrest

Covered base

Leather
---
$470
Circa 1994 Volvo 850
(black)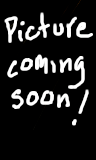 New tilting base

Armrests

Adjustable height

Adjustable backrest angle

Adjustable lumbar

Fixed headrest

Covered base

Leather
---
$470
Circa 1981 Volvo 262c Bertone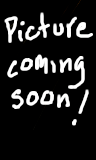 New tilting base

Armrests

Adjustable height

Adjustable lumbar

Adjustable backrest angle

Fixed headrest

Covered base

Leather
---
$550
Circa 1982 Volvo 240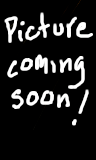 New tilting base

Armrests

Adjustable height

Adjustable backrest angle

Adjustable lumbar

Fixed headrest

Covered base

Vinyl
---
$470
All non-contractual prices listed are liable to be changed at any time, due to demand, parts costs changing, or otherwise, and are given as an example at the current point in time only. <! !>